Matt Veazie
Drums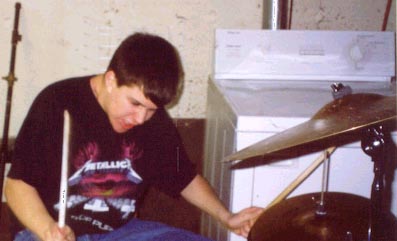 Veazie playes the drums for FHA. He loves his heavy medal so it was the rest of the band who had to help him play fast enough for punk. Some of his favorite bands are Metallica, Motorhead, System of a down, Kid Rock, Godsmack, and more like that. Veazie says:
"I'd rather be drumming!"
Well as I said earlier theres not much to say about Veazie, he just plays the drums. He uses a Ludwig drum kit and Zildjan zbt and a custom cymbals.
E-mail Veazie

back to Josh's bio